villa-176
VILLA 176
https://www.jekyllrealty.com/vacation-rentals/properties/villa-176/
VILLA 176 | Jekyll Island Vacation Rental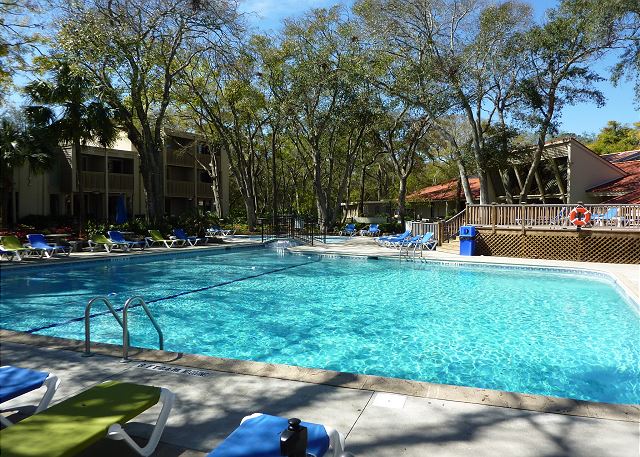 Oceanfront - 2 bedroom, 1 bath, living/dining, kitchen, patio & balcony. MW, DW, 2 Satellite TV's (42" and 32" Flats), DVD/VCR, WiFi, PET FRIENDLY YEAR AROUND, POOL ON SITE. NO SMOKING. ONE SET OF BED LINENS & TOWELS PROVIDED. Accommodates: 4

*** Villas By The Sea Guests ***

ATTENTION: The Jekyll Island State Park Authority has begun dune restoration for the northern section of Jekyll Island. As a result, beach access may be limited or nonexistent during certain times. There is still access via Driftwood Beach, which borders the Villas By The Sea property just to the north, or just a few minutes away by car to the Great Dunes Park area or Ocean View Park area opening Summer 2019. We apologize for any inconvenience.

Official updates regarding shoreline access are available from the Jekyll Island Authority at the flowing link:

Nearest Beach Boardwalk Crossover: Villas By The Sea Boardwalk

***Beach Access Not Available At High Tide*** During high tide, please enjoy the oceanfront boardwalk or swimming pool.

We welcome you to our beautiful island – Georgia's Jewel. From festivals to family getaways, we know how to find just what you are looking for. We hope you enjoy your vacation and all that Jekyll Island has to offer. Please let us know if we can be of any assistance before, during, or after your stay. We look forward to making your vacation dreams come true.
*The listed Nightly rate is based upon a seven (7) night stay or longer. Stays of less than 7 nights, when available, are at a higher Nightly rate. In both instances, fees and taxes are additional.
| | Nightly | Weekly |
| --- | --- | --- |
| 7/6/19 - 8/2/19 | $222 | $1,550 |
| 8/3/19 - 8/28/19 | $200 | $1,400 |
| 8/29/19 - 9/6/19 | $222 | $1,550 |
| 9/7/19 - 9/18/19 | $168 | $1,175 |
| 9/19/19 - 9/21/19 | $221 | - |
| 9/22/19 - 11/22/19 | $168 | $1,175 |
| 11/23/19 - 11/29/19 | $222 | $1,550 |
| 11/30/19 - 1/3/20 | $222 | $1,550 |
Thank you for entering your review. The review will become available to the system shortly.
19
19
Overall Rating:
4.7895
4.7895
Return to Jekyll for first time in over 40 years
Rating:
1
5
5
We loved our stay on Jekyll Island. If your looking for laid back relaxation from the hustle and bustle of city living then you found it. Everyone was very friendly, food was awesome and at a reasonable rate, unlike some other areas that are over priced. Our condo was beach view although you couldn't walk out to the beach (revitalization in progress) from the condo at this time. I liked that we were at the end of the island near driftwood beach and it we loved it. All the beach access locations near us had ample parking with bathrooms and showers right there so we didn't have to drive back to the condo for anything until we were done for the day beaching. We will be back! Thank you Jekyll Realty for the recommendations the Sunset grill had great breakfast and dinner fare. We ate there twice. Beachhouse has the best salad and calamari frita for starters along with a extensive menu selection. Our first night was Wee pub, wings, beer, shrimp po boy and live music. What better way to start your vacation.
Wish there had been a beach!
Rating:
1
3
5
We often stay in this particular villa, because it is pet friendly and we prefer the north end of the island. We knew that the beach would disappear at high tide, but we were not prepared for the fact that the beach would be totally inaccessible behind a massive rock wall and a construction site extending for half a mile. We were told by the workmen that the trucks hauling sand and the bulldozers moving it around would be continuing for 4.5 months. We love Jekyll, but this was a shock. I cannot imagine how they got such a thing approved on an island where loggerhead turtles are attempting to nest. Of course we will be back, but only after the construction is finished.
BETTY J
Rating:
1
5
5
GREAT AS ALWAYS...WE HAVE STAYED IN 176 MANY TIME, FAVORITE VILLA.....LOVE LOCATION.....
Always the best!
Rating:
1
5
5
This was our third time staying in Villa 176, and our fourth time to the Golden Isles. We always love every second of our vacations, but Villa 176 feels like coming home. It's always clean and comfy. The kitchen has everything you could possibly need, and then some. We already can't wait for our next vacation.
Villa 176
Rating:
1
5
5
Second year in a row at #176, enjoyed as before. We like the location, out and away, quiet. The pool is a plus. Overall, the villa and the grounds were well maintained. Planning on another year, I think it will be the same villa if available. Pet friendly is a must for us!
Great vacation!!
Rating:
1
4
5
We had a wonderful time at Villa 176. Everything was clean, convenient and just what we were looking for.
Home away from home
Rating:
1
5
5
Our unit at Villas-by-the-Sea was very cozy and comfortable, and the location right on the shore was fantastic with beautiful views all day long. The unit was well stocked with everything anyone would need for a weekend or week-long stay. The bed in the master bedroom was especially comfortable though our grandchildren did not find the twin beds in the second bedroom as comfy as our bed. The unit was extremely clean when we arrived; however, we did have two maintenance issues, but Jekyll Realty was very quick to send help to remedy the two problems. And the grounds at the Villa--WOW, the landscaping is absolutely gorgeous. All in all, this was a fantastic vacation experience!
Great Villa
Rating:
1
5
5
The villa was very well furnished and great beachfront location. The hurricane of last year destroyed the access walkways to the beach which made it hard to get to the ocean. But by mid week they had built a temporary walkway to the ocean and it was greatly appreciated. They are really working hard at fixing the damage to the beach. Once the temporary walkway was installed we had a great time enjoying the ocean. The quiet atmosphere is what I loved and everyone was so nice. The staff was very helpful and friendly. I definitely recommend Villa 176 and really look forward to renting it again.
Rogers family review
Rating:
1
5
5
We had a wonderful experience. The view was amazing and the condo was very clean and well kept. The pool area was very nice and clean as well. We would love to come back again soon.
Christmas get away
Rating:
1
4
5
We had a great time enjoying the island and beach. The only problem was the ticks. We brought our dogs and it is a great dog friendly vacation spot. But we came home with ticks :(
ANNUALTRIP
Rating:
1
5
5
BEEN GOING TO JEKYLL FOR YEARS AND EVERYTHING WAS AS I EXPECTED.
Great Place
Rating:
1
5
5
My family and I thoroughly enjoyed our stay at this condo. The staff of Jekyll Reality were outstanding and really know the meaning of customer service. The condo was very clean and even though hurricaine Irma tried to destroy the island, it left a great oceanfront view! This condo is in a perfect spot with close access to some of the Island's best places to see and you can rent bicycles within walking distance to travel with! We will definitely be back!!!
Quiet Charm
Rating:
1
5
5
This was our second time staying in this particular unit, and it was like coming home again. We were grateful for the chance to stay, as the island was still recovering from Hurricane Irma. The property managers did everything they could to make sure our stay was safe and comfy, and we got to help inject a little more cash into the economy. A win-win, as far as we were concerned.
Tranquil Villas By The Sea
Rating:
1
5
5
We had a lovely experience overall with our stay. The apartment was well appointed and it was easy to acess all the areas of the complex. 2 things that were a negative, was they repaved the parking lots while we were there so it was a bit smelly during that period. But that was just bad timing. And the other was a mild ant problem in the kitchen and bathroom. But those things can happen on the island. A quick treatment would easily handle that. Overall it was a great stay for us.
Nicely done
Rating:
1
5
5
This was our third visit to island, first at the Villas. We loved it. From our villa we could see and HEAR the ocean. That was what we wanted this visit. We had homes before and were concerned about being too close to others at the villa. We needn't worry; it all worked well. We brought our dog.he loved. Two of our girls came with us also, they lived at the pool. Good fun.
BETTY JONES
Rating:
1
5
5
WE NEED OUR EXCESS TO BEACH BACK...THAT WHY I STAY IN 176
Great location
Rating:
1
5
5
This was our second stay in Villa 176. The newly updated color scheme and furnishings were very nice. We love the location of the Villas and of 176. The villa is well arranged and comfortable. Driftwood Bistro has become our favorite dinner spot. The Villas are quiet yet close to beach, fishing, golf and trails.
Villa 176 was perfect for us!
Rating:
1
5
5
This was exactly what we needed....a quiet end-unit that allowed us to bring our beloved dogs. The layout was user friendly, and it had all the amenities. We even worked one of the resident jigsaw puzzles. We could easily ride our bikes to the Shrimp and Grits Festival, and when one of our party broke his leg while walking on the beach (Okay, no trip is totally without a hitch!) the rental company helped us locate a wheelchair provided by the Presbyterian Church. And though rain was predicted for the entire week, we had only one day of rain. We will be back!
Family Time
Rating:
1
5
5
Great..........4th time in 176.....planning to return in 2017!!and bring the entire family ...renting 2 more villas!! ! Day trip with Capt. Eric Moody was great....Rented Red Bud again loved riding around daily,.Always eat at Bistro......love the fried okra and squash casserole..... Visiting the Turtle Center is a must.....Jekyll Reality takes care of our needs every year......

Your request has been sent. We look forward to meeting all your vacation needs!
| | |
| --- | --- |
| | 29 Reviews |
| Sleeps | 4 |
| Bedrooms | 2 |
| Bathrooms | 1 |
| Property type | Condominium |
Jekyll Island Property Sales & Management, INC.
21 Main Street, Suite 107
Jekyll Island, Georgia 31527
ph: (912) 635-3301
92/79°F
91/77°F
90/77°F
91/77°F
90/77°F